What Is the Shimanami Kaido Cycling Road?
The "cycling road" on the Setouchi Shimanami Kaido is the first bicycle road in Japan that lets you cross a sea strait.
Rental cycles are available along the "Shimanami Kaido" between Onomichi City and Imabari City so that you can fully enjoy cycling this ocean road, linking together islands filled with history and culture across its full length of approximately 70 km (*). You can also freely drop off bicycles at the rental cycle terminals in each area. You can drop off bicycles at some of the hotels and ryokan (Japanese inns) in Imabari City as well.(*From Imabari Port to Onomichi Port (Ekimae-Kowan Car Park))
Cyclists' Sanctuary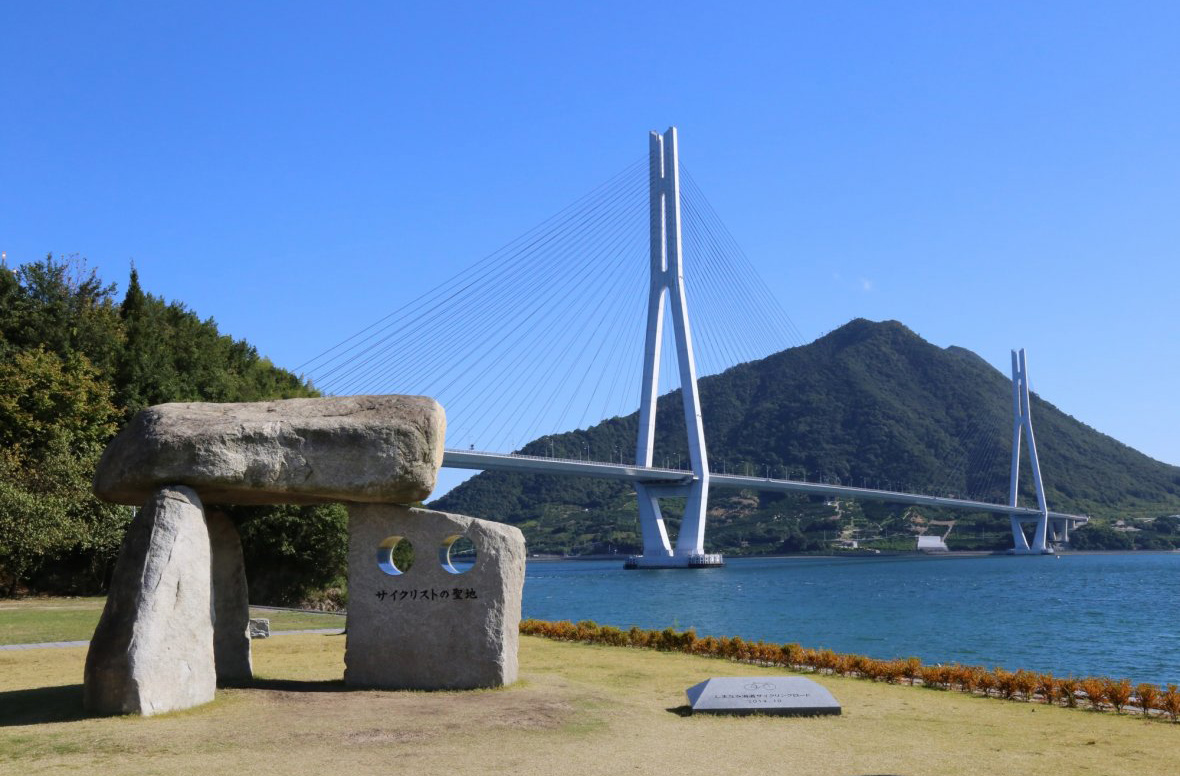 This monument was constructed both to commemorate the signing of a sister cycling road agreement between the Setouchi Shimanami Kaido and the Sun Moon Lake (Ri Yue Tan) Cycling Course on October 25, 2014, and the holding of the "Cycling Shimanami" international cycling event on October 26, 2014, as well as to pray that the Setouchi Shimanami Kaido will be beloved by many people as a "Cyclists' Sanctuary."